Settlement Day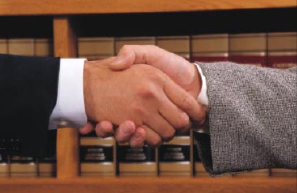 Set*tle - To decide by mutual agreement of the involved parties without formal court action.
CMA has devised a program customized to meet your needs. This program allows you to hold court convenient to your caseload needs. This is a cost effective system to close your files efficiently and expediently.
You have the choice of:
The Judge (Chosen from our experienced panel.)
The date.
The time
The location
The Settlement Day process will begin with the submission of an average of twenty-five (25) files. These will normal be scheduled to go to settlement within four to six weeks.
In a non-binding Mediation you have the opportunity to settle (mediate) you own files without the added expense of defense counsel. We do recommend however that at a binding Arbitration that defense counsel as well as your insured be present, as the decision of the Judge if final.
It is not necessary to submit your physical file. Simply fill out the file worksheet and fax the completed form to CMA. We will handle all confirmations thereafter. Your CMA representative will contact all parties involved in order to coordinate the hearing. Each case is allocated one hour. If more time is necessary for a fair and conclusive decision, extra time will be allocated to that particular file.
A report is provided to you showing the current status of all files submitted CMA during the first week of every month. This is sent to all supervisors and claim representatives.